Small project: Vital Accessories
As well as logo design, branding, publicity and unique solutions to a problem, I also do some run of the mill work including promotional flyers, which I think is worth mentioning here. I worked with Vital Accessories to produce an A5, colour, double sided flyer that promotes their mobile phone repair workshop.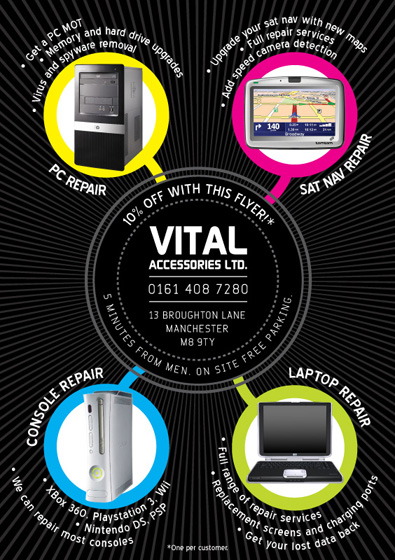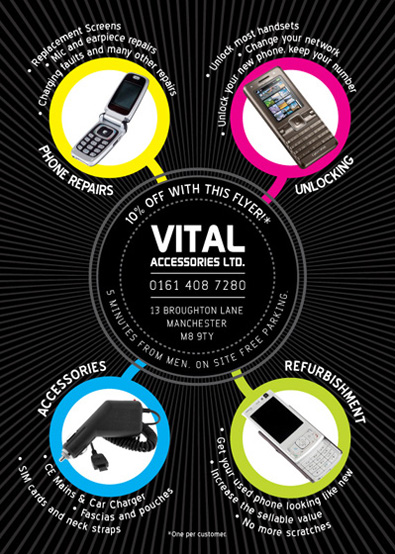 The flyer attempts to break out of the trap that many of these type of flyers fall into, with oversized type and far too much information to the point where it's overwhelming for the viewer. Instead, this flyer strips the information down to a few bulletpoints with some relevant images to go with it. A simple project, but one which will hopefully help Vital Accessories to gain more business than its rivals.
If you'd like to work together to produce something similar, just get in touch and I can help you promote your business too.